Web design is the creation of a web application's style and user interaction using CSS and JavaScript.
Why is web design important?
You wouldn't use a web application that looked like the following screenshot, would you?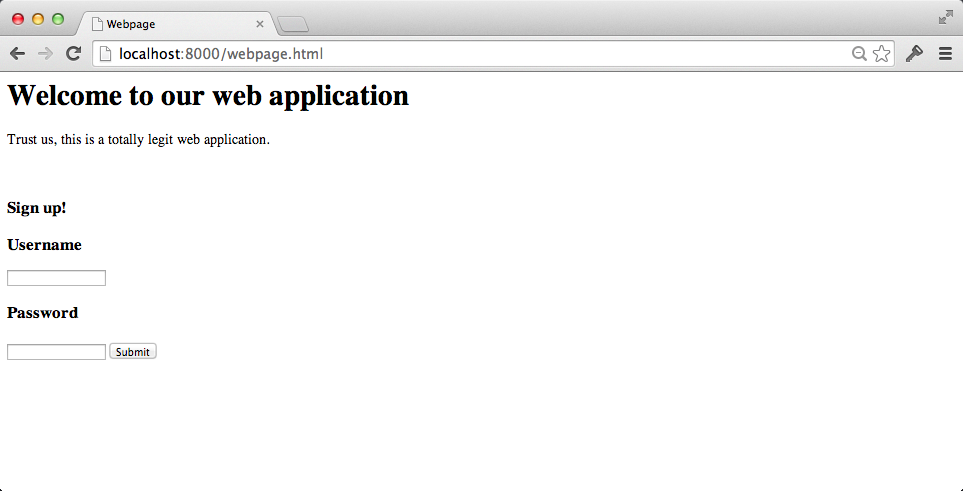 Creating web pages with their own style and interactivity so users can easily accomplish their tasks is a major part of building modern web applications.
Getting started if you have no "eye" for design
Design can feel like something "creative" people understand intuitively, but like all skills design is something that can be learned. Some people are faster learners in design just like some folks are quicker in picking up programming. But anyone can learn how to be a better designer by learning the basic principles and practicing them.
One of the best mental models for basic design is C.R.A.P., which helped me grasp why some designs look good while others do not. CRAP is an acronym for:
* Contrast: noticeable differences from one element to another
* Repetition: elements' consistency
* Alignment: order among all elements
* Proximity: placement between elements and how they are organized

These basic principles all you to start breaking down the problem into digestible pieces that you can work on rather than feeling like you "just don't have an eye for design".
Designing for various screen sizes
Separating the content from the rules for how to display the content allows devices to render the output differently based on factors such as screen size and device type. Displaying content differently based on varying screen attributes is often called responsive design. The responsiveness is accomplished by implementing media queries in the CSS.
For example, a mobile device does not have as much space to display a navigation bar on the side of a page so it is often pushed down below the main content. The Bootstrap Blog example shows that navigation bar relocation scenario when you resize the browser width.
Fantastic design resources
There are way too many design resources on the web, so I picked out this short list as my absolute favorites that help developers become (hopefully much) better with design.
Checklists and design guidelines
Do you want to learn about CSS, JavaScript or static files next?